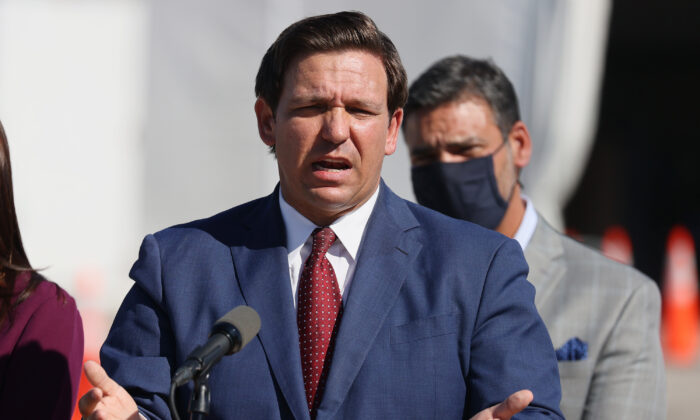 Residents of the state are already abandoning their homes since the authorities have declared a state of emergency.
A serious leak in the sediment basin of the old Piney Point phosphate mine is threatening a radioactive flood, prompting the Florida authorities to begin evacuating the population. State Governor Ron DeSantis declared a state of emergency on Saturday, April 3. People living in the area of ​​potential infection received text messages demanding to leave the area immediately.
In a sump with an area of ​​over 4 thousand square meters and a depth of almost 8 meters, where waste containing phosphorus and nitrogen from the old phosphate mine was discharged, was recorded on Friday. An attempt to eliminate the leak failed, and local authorities warned that the surrounding area could be flooded, writes The Guardian.
"We're talking about a potential 600 million gallons that could leave this pool in seconds and minutes", – said Scott Hope, Chief Executive Officer of Manati County.
The situation is aggravated by the accumulation of phosphogypsum, a substance that is used for reclamation of salt licks and contains small amounts of radium and uranium.
Given that phosphogypsum can get into the water that spills over the surrounding area, Florida Agriculture Commissioner Nikki Fried demanded an emergency meeting of the state government. She also recalled that there have been similar leaks at the Piney Point mine in the past.
"Immediate evacuation of residents, family disruption during Easter weekend and potential environmental disaster require attention and action from the elected leadership of Florida", – Fried said.