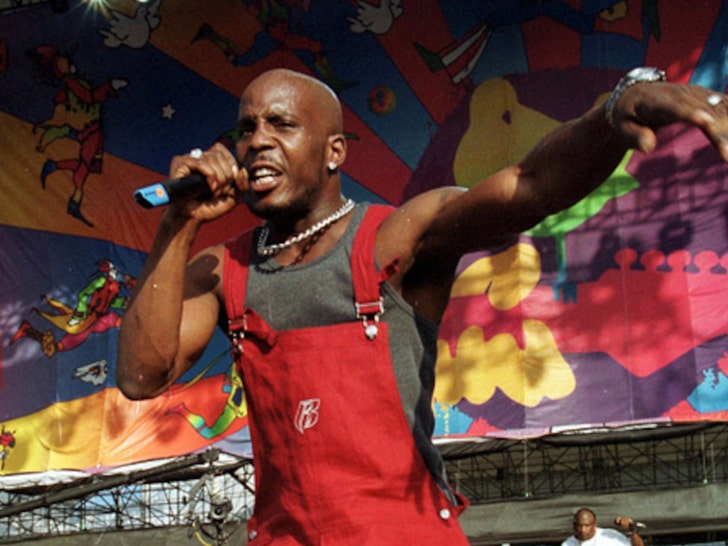 On April 3, 2021 DMX suffers from a drug overdose and the prognosis did not look good.
If you have not taken a deep dive into the world of music yet let me tell you how it works for musicians who crave fame and fortune in exchange for their talent.
The Illuminati/Cabal owns and operates and has infiltrates everything around the globe that makes BIG MONEY!
Musicians are given a choice, some walk away but most sign away their soul to the the satanic cult and are involved in the rituals.
Once these musicians enter this evil realm many of them want out, but the only exit is death or to fake their death as Tupac did and many others.
Did DMX fake his death, we shall see! Was the death of DMX a Rommel death meaning the White Hats approached him about his crimes against humanity and gave him a choice? The choice consists of – A public humiliation in a Military Tribunal or a Rommel death of their choosing. At this stage of the game I would say that is exactly what has occurred. Rommel deaths are usually drug overdoses or jumping off a building or out of a window.
Of course the media will report DMX substance abuse and his battle, they will mention his multiple stints in rehab and then will muddy his reputation and talk about his 12 month sentence for tax evasion. This is the narrative the cabal is dictating to the press.
APRIL 10, 2021
"APRIL SHOWERS"
HERE'S THE SCOOP!
SIX DAYS AGO – APRIL 3, 2021
DMXPROGNOSIS 'NOT LOOKING GOOD' AFTER OD… Kids Flying In
7:25 PM PT — We just got an official statement from DMX's rep … "Last night Earl 'DMX' Simmons was rushed to the hospital after collapsing at home. At this time he remains in ICU in critical condition. Earl has been a warrior his entire life. This situation represents yet another road he must conquer." The rep goes on … "The Simmons Family appreciates the overwhelming outpouring of heartfelt love, encouragement, support and prayers for Earl. Earl is someone whose life and music have been a source of inspiration and strength to so many people around the world. It is reassuring to see his fans return that same passion and energy to him during his time of need."
5:40 PM PT — A family member of X's tells TMZ … his children are flying in to see him.
5:20 PM PT — A family member of X's tells TMZ … paramedics tried resuscitating him for 30 minutes, and during that time he was deprived of oxygen. Doctors told the family the lack of oxygen severely impacted X's brain. One family source said, "It's not looking good."
DMX suffered a drug overdose Friday night and is currently in the hospital … and the prognosis is not good.
Sources close to the rapper tell TMZ, the OD occurred at his home at around 11 PM. Our sources say the overdose triggered a heart attack.
DMX was rushed to a hospital in White Plains, New York and is in the critical care unit. We're told he has "some brain activity." Another source says he's in a "vegetative state" and doctors have cautioned he may not make it.
Of course the media will report DMX, who was the cornerstone of the Ruff Ryders label, has battled substance abuse and has been to rehab several times. His last rehab stint back in 2019 came after he completed a 12-month sentence for tax evasion.
At the time, we were told DMX hadn't relapsed but checked himself into rehab out of fear he might again, as he felt temptations to use creep up on him again.
DMX made his return to the stage following rehab in December 2019 when he hit Hakkassan in Las Vegas, chatting it up and taking photos with fans before he hit the stage.