December 1, 2022
Yesterday's part one of the Julian Assange saga we began with the "333" answers about Julian Assange, by Chief Sands.
The real truth is that Julian Assange has not been seen nor heard from in public for years. Proof of life is publicly unverified.
We discovered, Stella Moris has been pretending to be the wife of Julian Assange, going as far as faking her pregnancy. And there are images on the internet to prove it. Assange Wikileaks revealed the corruption inside the dark parts of the U.S. political and intelligence system, I can also see how the government would have a very strong institutional preservation motive to kill him.
We also learned that Stella created obvious fake portraits of the two of them.
We learned the Assange's Chief Attorney works for the CIA, and the two other Attorneys, Geoffrey Robertson and Edward Fitzgerald also work for the CIA.
Pinochet was to be extradited back to Chile to face his crimes, but he had friends in high places, namely Margaret Thatcher, she stopped the extradition and he was never convicted of his heinous crimes. How does this tie into Assange? Montgomery defended both men. [See link below]
Most people by now know that Osama Bin Laden was a CIA agent and Assange's lawyer helped free a dozen terrorists – Yes there are terrorists among us walking free.
In walks George Soros onto the scene. Joseph Farrell, funded by George Soros holds Assange's Surety. Joseph Farrell is a long time friend and associate of Julian Assange.
Rothschild lawyer Mark Stephens holds Assange's Power of Attorney, Assange had a falling out with him.
Documents seen by the Guardian reveal for the first time the full details of the allegations of rape and sexual assault that have led to extradition hearings against the WikiLeaks founder, Julian Assange.
The case against Assange, which has been the subject of intense speculation and dispute in mainstream media and on the internet, is laid out in police material held in Stockholm to which the Guardian received unauthorised access.
Assange, who was released on bail on Thursday, denies the Swedish allegations and has not formally been charged with any offence. The two Swedish women behind the charges have been accused by his supporters of making malicious complaints or being "honeytraps" in a wider conspiracy to discredit him.
Assange's UK lawyer, Mark Stephens, attributed the allegations to "dark forces", saying: "The honeytrap has been sprung … After what we've seen so far you can reasonably conclude this is part of a greater plan." The journalist John Pilger dismissed the case as a "political stunt" and in an interview with ABC news, Assange said Swedish prosecutors were withholding evidence which suggested he had been "set up." The CIA are famous for the set up of 'Honey Pots' – Hugh Hefner was a CIA agent, his entire Playboy Mansion was a 'Honey Pot' set up to blackmail elites, politicians and illuminati members for control and manipulation purposes.
Stephens has repeatedly complained that Assange has not been allowed to see the full allegations against him, but it is understood his Swedish defence team have copies of all the documents seen by the Guardian. He maintains that other potentially exculpatory evidence has not been made available to his team and may not have been seen by the Guardian.
The allegations centre on a 10-day period after Assange flew into Stockholm on Wednesday 11 August. One of the women, named in court as Miss A, told police that she had arranged Assange's trip to Sweden, and let him stay in her flat because she was due to be away. She returned early, on Friday 13 August, after which the pair went for a meal and then returned to her flat.
Her account to police, which Assange disputes, stated that he began stroking her leg as they drank tea, before he pulled off her clothes and snapped a necklace that she was wearing. According to her statement she "tried to put on some articles of clothing as it was going too quickly and uncomfortably but Assange ripped them off again". Miss A told police that she didn't want to go any further "but that it was too late to stop Assange as she had gone along with it so far", and so she allowed him to undress her.
According to the statement, Miss A then realised he was trying to have unprotected sex with her. She told police that she had tried a number of times to reach for a condom but Assange had stopped her by holding her arms and pinning her legs. The statement records Miss A describing how Assange then released her arms and agreed to use a condom, but she told the police that at some stage Assange had "done something" with the condom that resulted in it becoming ripped, and ejaculated without withdrawing.
When he was later interviewed by police in Stockholm, Assange agreed that he had had sex with Miss A but said he did not tear the condom, and that he was not aware that it had been torn. He told police that he had continued to sleep in Miss A's bed for the following week and she had never mentioned a torn condom.
On the following morning, Saturday 14 August, Assange spoke at a seminar organised by Miss A. A second woman, Miss W, had contacted Miss A to ask if she could attend. Both women joined Assange, the co-ordinator of the Swedish WikiLeaks group, whom we will call "Harold", and a few others for lunch.
Assange left the lunch with Miss W. She told the police she and Assange had visited the place where she worked and had then gone to a cinema where they had moved to the back row. He had kissed her and put his hands inside her clothing, she said.
That evening, Miss A held a party at her flat. One of her friends, "Monica", later told police that during the party Miss A had told her about the ripped condom and unprotected sex. Another friend told police that during the evening Miss A told her she had had "the worst sex ever" with Assange: "Not only had it been the world's worst screw, it had also been violent."
Assange's supporters point out that, despite her complaints against him, Miss A held a party for him on that evening and continued to allow him to stay in her flat.
On Sunday 15 August, Monica told police, Miss A told her that she thought Assange had torn the condom on purpose. According to Monica, Miss A said Assange was still staying in her flat but they were not having sex because he had "exceeded the limits of what she felt she could accept" and she did not feel safe.
The following day, Miss W phoned Assange and arranged to meet him late in the evening, according to her statement. The pair went back to her flat in Enkoping, near Stockholm. Miss W told police that though they started to have sex, Assange had not wanted to wear a condom, and she had moved away because she had not wanted unprotected sex. Assange had then lost interest, she said, and fallen asleep. However, during the night, they had both woken up and had sex at least once when "he agreed unwillingly to use a condom".
Early the next morning, Miss W told police, she had gone to buy breakfast before getting back into bed and falling asleep beside Assange. She had awoken to find him having sex with her, she said, but when she asked whether he was wearing a condom he said no. "According to her statement, she said: 'You better not have HIV' and he answered: 'Of course not,' " but "she couldn't be bothered to tell him one more time because she had been going on about the condom all night. She had never had unprotected sex before."
The police record of the interview with Assange in Stockhom deals only with the complaint made by Miss A. However, Assange and his lawyers have repeatedly stressed that he denies any kind of wrongdoing in relation to Miss W.
In submissions to the Swedish courts, they have argued that Miss W took the initiative in contacting Assange, that on her own account she willingly engaged in sexual activity in a cinema and voluntarily took him to her flat where, she agrees, they had consensual sex. They say that she never indicated to Assange that she did not want to have sex with him. They also say that in a text message to a friend, she never suggested she had been raped and claimed only to have been "half asleep".
Police spoke to Miss W's ex-boyfriend, who told them that in two and a half years they had never had sex without a condom because it was "unthinkable" for her. Miss W told police she went to a chemist to buy a morning-after pill and also went to hospital to be tested for STDs. Police statements record her contacting Assange to ask him to get a test and his refusing on the grounds that he did not have the time.
On Wednesday 18 August, according to police records, Miss A told Harold and a friend that Assange would not leave her flat and was sleeping in her bed, although she was not having sex with him and he spent most of the night sitting with his computer. Harold told police he had asked Assange why he was refusing to leave the flat and that Assange had said he was very surprised, because Miss A had not asked him to leave. Miss A says she spent Wednesday night on a mattress and then moved to a friend's flat so she did not have to be near him. She told police that Assange had continued to make sexual advances to her every day after they slept together and on Wednesday 18 August had approached her, naked from the waist down, and rubbed himself against her.
The following day, Harold told police, Miss A called him and for the first time gave him a full account of her complaints about Assange. Harold told police he regarded her as "very, very credible" and he confronted Assange, who said he was completely shocked by the claims and denied all of them. By Friday 20 August, Miss W had texted Miss A looking for help in finding Assange. The two women met and compared stories.
Harold has independently told the Guardian Miss A made a series of calls to him asking him to persuade Assange to take an STD test to reassure Miss W, and that Assange refused. Miss A then warned if Assange did not take a test, Miss W would go to the police. Assange had rejected this as blackmail, Harold told police.
Assange told police that Miss A spoke to him directly and complained to him that he had torn their condom, something that he regarded as false.
Late that Friday afternoon, Harold told police, Assange agreed to take a test, but the clinics had closed for the weekend. Miss A phoned Harold to say that she and Miss W had been to the police, who had told them that they couldn't simply tell Assange to take a test, that their statements must be passed to the prosecutor. That night, the story leaked to the Swedish newspaper Expressen.
By Saturday morning, 21 August, journalists were asking Assange for a reaction. At 9.15am, he tweeted: "We were warned to expect 'dirty tricks'. Now we have the first one." The following day, he tweeted: "Reminder: US intelligence planned to destroy WikiLeaks as far back as 2008."
The Swedish tabloid Aftonbladet asked if he had had sex with his two accusers. He said: "Their identities have been made anonymous so even I have no idea who they are. We have been warned that the Pentagon, for example, is thinking of deploying dirty tricks to ruin us."
Assange's Swedish lawyers have since suggested that Miss W's text messages – which the Guardian has not seen – show that she was thinking of contacting Expressen and that one of her friends told her she should get money for her story. However, police statements by the friend offer a more innocent explanation: they say these text messages were exchanged several days afterthe women had made their complaint. They followed an inquiry from a foreign newspaper and were meant jokingly, the friend stated to police.
The Guardian understands that the recent Swedish decision to apply for an international arrest warrant followed a decision by Assange to leave Sweden in late September and not return for a scheduled meeting when he was due to be interviewed by the prosecutor. Assange's supporters have denied this, but Assange himself told friends in London that he was supposed to return to Stockholm for a police interview during the week beginning 11 October, and that he had decided to stay away. Prosecution documents seen by the Guardian record that he was due to be interviewed on 14 October.
The co-ordinator of the WikiLeaks group in Stockholm, who is a close colleague of Assange and who also knows both women, told the Guardian: "This is a normal police investigation. Let the police find out what actually happened. Of course, the enemies of WikiLeaks may try to use this, but it begins with the two women and Julian. It is not the CIA sending a woman in a short skirt."
Assange's lawyers were asked to respond on his behalf to the allegations in the documents seen by the Guardian on Wednesday evening. Tonight they said they were still unable obtain a response from Assange.
Assange's solicitor, Mark Stephens, said: "The allegations of the complainants are not credible and were dismissed by the senior Stockholm prosecutor as not worthy of further investigation." He said Miss A had sent two Twitter messages that appeared to undermine her account in the police statement.
Assange's defence team had so far been provided by prosecutors with only incomplete evidence, he said. "There are many more text and SMS messages from and to the complainants which have been shown by the assistant prosecutor to the Swedish defence lawyer, Bjorn Hurtig, which suggest motivations of malice and money in going to the police and to Espressen and raise the issue of political motivation behind the presentation of these complaints. He [Hurtig] has been precluded from making notes or copying them.
"We understand that both complainants admit to having initiated consensual sexual relations with Mr Assange. They do not complain of any physical injury. The first complainant did not make a complaint for six days (in which she hosted the respondent in her flat [actually her bed] and spoke in the warmest terms about him to her friends) until she discovered he had spent the night with the other complainant.
"The second complainant, too, failed to complain for several days until she found out about the first complainant: she claimed that after several acts of consensual sexual intercourse, she fell half asleep and thinks that he ejaculated without using a condom – a possibility about which she says they joked afterwards.
"Both complainants say they did not report him to the police for prosecution but only to require him to have an STD test. However, his Swedish lawyer has been shown evidence of their text messages which indicate that they were concerned to obtain money by going to a tabloid newspaper and were motivated by other matters including a desire for revenge."
So now we get into General Sands who was kidnapped at Julian Assange's home.
 CIA's Robert David Steele tell Sands that Assange is an agent who can no longer be kept secret? Robert David Steele died in 2021, a suspicious death of covid, he was 69.
Kidnapping, assassination and a London shoot-out: Inside the CIA's secret war plans against WikiLeaks
Kidnapping, assassination and a London shoot-out: Inside the CIA's secret war plans against WikiLeaks
Zach Dorfman, Sean D. Naylor and Michael Isikoff
September 26, 2021
In 2017, as Julian Assange began his fifth year holed up in Ecuador's embassy in London, the CIA plotted to kidnap the WikiLeaks founder, spurring heated debate among Trump administration officials over the legality and practicality of such an operation.
Some senior officials inside the CIA and the Trump administration even discussed killing Assange, going so far as to request "sketches" or "options" for how to assassinate him. Discussions over kidnapping or killing Assange occurred "at the highest levels" of the Trump administration, said a former senior counterintelligence official. "There seemed to be no boundaries."
The conversations were part of an unprecedented CIA campaign directed against WikiLeaks and its founder. The agency's multipronged plans also included extensive spying on WikiLeaks associates, sowing discord among the group's members, and stealing their electronic devices.
While Assange had been on the radar of U.S. intelligence agencies for years, these plans for an all-out war against him were sparked by WikiLeaks' ongoing publication of extraordinarily sensitive CIA hacking tools, known collectively as "Vault 7," which the agency ultimately concluded represented "the largest data loss in CIA history."
President Trump's newly installed CIA director, Mike Pompeo, was seeking revenge on WikiLeaks and Assange, who had sought refuge in the Ecuadorian Embassy since 2012 to avoid extradition to Sweden on rape allegations he denied. Pompeo and other top agency leaders "were completely detached from reality because they were so embarrassed about Vault 7," said a former Trump national security official. "They were seeing blood."
https://news.yahoo.com/kidnapping-assassination-and-a-london-shoot-out-inside-the-ci-as-secret-war-plans-against-wiki-leaks-090057786.html
Are you confused yet? The bottom line is, Assange knows too much.
Who is Anna Arden?
A woman who accuses Julian Assange of sexual assault has claimed he 'humiliated and abused her' in a new tell-all book that details the alleged attack for the first time.  
Anna Ardin, who was previously referred to as Miss A, said the WikiLeaks founder tricked her into having sex without a condom in 2010 while staying at her flat in Sweden.  
She also said the 49-year-old refused to shower during his stay and left 'turds floating in the toilet'.
Exclusive New Docs Throw Doubt on Julian Assange Rape Charges in Stockholm
Two Swedish women—Anna Ardin and Sofia Wilen—had sex with Wikileaks founder Julian Assange in Stockholm, in their respective apartments, in the month of August, 2010.
He stands accused of three counts of sexual molestation and "unpeace" and one count of rape, by Swedish prosecutors, who initially dropped all charges against him, then revived them—just one of many inexplicable twists and turns in the gluey saga.
The answers lie embedded in a 98-page crime report signed by Swedish authorities on August 26, 2010, the contents of which have been touched upon in various press reports—but never fully clarified. First, one must be familiar not only with the Swedish language, but also "Sweden," which does not refer to the land mass east of Norway, and north of Denmark, so much as to a constructed society obsessed with the elimination of risk. Sweden has both the most expansive rape laws (which extend all the way to marital bed nagging), as well as the highest number of reported rapes in the world.
Fumbling, bleak and unromantic—yes, the 98-page report details the emotional arc of the women, and often reads more like a dime-store novel than a crime report: "Julian looked at Sofia with a bemused expression. She got the feeling he did not feel that she, in her bright pink cashmere sweater, belonged among all these journalists dressed in grey."
Neither woman ever claimed, initially, that she was "raped" by Mr. Assange—rape being våldtäkt in Swedish, but both spoke of the sex being unpleasant. They both concealed their distaste for how it had transpired—that's usually what women do. In the case of Ms. Ardin, she kept him as a houseguest for six nights after the incident, and even threw a crayfish party for him. In the case of Ms. Wilen, she and Mr. Assange, after a night of sex, joked about the broken condom, and his promise that if she got pregnant he would move to Sweden, pay off her student loans, and they "could name the baby Afghanistan."
She then went out and bought the two of them breakfast oats and orange juice. (Ian Fleming would never have allowed any of this.)
When Ms. Ardin learned Mr. Assange had also slept with Ms. Wilen, and when he failed the golden rule of elemental post-coital communications, they locked arms and went to the police—not to charge him with rape, but to see if he could be compelled to take an HIV test, on a Saturday, in Stockholm.
The report contains several testimonies—Ms. Ardin, Ms. Wilen, two Swedish male journalists, Ms. Wilen's ex boyfriend, brother, and several friends and colleagues of the two women. Finally, Mr. Assange himself. It closes with grainy photographs of a broken condom, as well as a condom tip—and the forensic analysis of experts from "Staten's Kriminaltekniska Laboratorium" (The State's Criminal Technological Laboratory)—offering forensic results about the exact conditions along the broken edge of the condom. (Ruled not to have been broken by an "instrument," but to have failed by natural means.)
After the incidents for which he is wanted for questioning took place, in mid-August 2010, Mr. Assange remained in Sweden for five weeks, until September 27, during which time Swedish prosecutors once dropped the case altogether, only to re-open it days later. Prosecutor Marianne Ny was quoted in the Swedish newspaper Dagens Nyheter as having said: "Even if I'm wrong, I won't give up."
Mr. Assange was originally under arrest in absentia (but not charged) for four counts of sexual offense: one of unlawful coercion, two of molestation and one of rape. In August of 2015, all counts expired due to the statute of limitations, except for the rape charge, which will remain intact until 2020.
He's been taking refuge in the Ecuadorian embassy in London since June 19, 2012. Swedish authorities have requested his extradition to Sweden, and have refused to question him in London; His appeal to the U.K. Supreme court to avoid extradition was rejected in June of 2012, resulting in his seeking asylum in the Ecuadorian embassy. He has stated that he fears Sweden will extradite him to the U.S. if he travels there, and Sweden has not promised not to do so.
Continuous police surveillance at the embassy, to ensure Mr. Assange does not flee, has cost the U.K. taxpayers over 13 million pounds so far. The increasingly desperate plans to evacuate Mr. Assange to Ecuador have included the idea of placing him in a "diplomatic body bag," which was rejected because his body heat could trigger thermal imaging and U.K. authorities would then have the right to open the bag and "seize the concealed Assange." He is reported, in recent months, to be showing signs of severe stress—knocking over bookshelves and screaming at embassy staffers. His health, after three and a half years of neither air nor sunlight—which prisoners get daily—can't be good.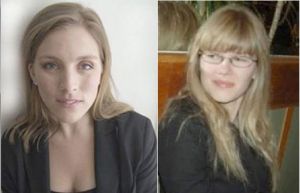 August, 2010: Julian Assange arrives in Stockholm to give a talk. (He doesn't like hotels, because, as publisher of Wikileaks, he feels he is a target.) Mr. Assange was actually on an extended visit to Stockholm, intending to secure residence and work permits to move there, and base his operations there.
It is decided that he will stay, for at least the first week, at the small Stockholm apartment of Anna Ardin—the press secretary for the organization that invited him to speak, the Brotherhood of Social Democrats.
Ms. Ardin is "abroad" (we don't know where) yet arrives home one day earlier than expected because she had a lot to do in preparation for Mr. Assange's talk, the title of which was "In War, Truth Is The First Casualty."
It was Ms. Ardin who offered to have Mr. Assange stay in her apartment, to save the organization some money. The whole milieu has this kind of collegiate feel:  mattresses on the floor, shifting plans, boozy nights, people coming and going—and of course, a crayfish party.
Mr. Assange's first encounter was with Anna Ardin—an ardent feminist, Social Democrat, Christian, animal rights activist, pro-lifer and scholar on Latin America. Ms. Ardin described herself online as somebody who, somewhat alarmingly, "burns for justice, solidarity and equality," and she once wrote a paper on "The 7 Steps To Revenge," against men who "dump you."
Journalist Johann Wahlstrom's comments in the police report that Mr. Assange was a "total magnet" for women, saying they "just glued themselves to him." He describes Mr. Assange as gentlemanly, distracted and consumed with his political thoughts and discussions. "Women," Mr. Wahlstrom said, "so many of them, they did everything they could to wind up in bed with him." When asked by the police interrogator what kvinnosyn (view of women) Mr. Assange had, Mr. Wahlstrom says, "I didn't notice anything noteworthy about that…on the other hand, there was a bizarre view of men in Anna Ardin's circle."
Asked to elaborate, he goes on to give a halting, nervous monologue about what he's talking about:
"I got…well, once again, like I said, I got strange vibes. It happens now and then especially in academic circles, that you run into…actually I don't know quite how to express this…but it happens that you run into young women who have taken like a…they've fulfilled a journey in the name of feminism, and become chauvinists, like the worst kind of chauvinism among men, but on the feminist spectrum. These young women speak of men as sexual tools, and they say they're not necessary for intellectual discussions…and that it's only women who need one another. Maybe it's more a matter of my generation, maybe you have never run into this. But I've encountered it often in academic circles. And I got this feeling among Anna's friends."
"Anna told her it was the worst lay she ever had, and told Kajsa she could have him."  
Ms. Ardin came home one day early, on Friday August 13, 2010, and she and Mr. Assange went out to dinner, then returned to her apartment, where he spent that night, and the next six.
The following morning, August 14, Swedish journalist Johann Wahlstrom arrives at Ms. Ardin's apartment to fetch Mr. Assange and take him to the venue. Ms. Ardin answers the door, and inside the apartment, Mr. Wahlstrom notices a "thin, thin, thin" mattress on the floor, and—surprised that Ms. Ardin was there—tells himself that Mr. Assange "must have" slept on the mattress.
He takes Mr. Assange to the venue, Ms. Ardin follows later.
Ms. Ardin's portion of the police report relays the events of the previous night like this:
They were drinking tea. Mr. Assange stroked Ms. Ardin's leg, and she "initially" welcomed his advances. He suddenly became a little too aggressive—removing her clothes and in the process, snapping off her necklace. The sex that followed is described by Ms. Ardin as "uncomfortable," as it had all progressed "too fast." She says Mr. Assange pinned her arms back, at the same time as she reached for a condom. She did not want to have sex without a condom, so pulled her legs together. He asked her why she was doing that, and she replied that she wanted him to wear a condom. He stopped, put a condom on—she checked with her hand to make sure it was on properly—and the sex continued. Ms. Ardin describes her feeling at this point as "just wanting to get it over with."
She checked again to make sure the condom was on right, and was reassured that it was. Still, after Mr. Assange ejaculated, she saw that the condom was empty, and felt something running down her leg.
After this night, Ms. Ardin declined having any more sex with Mr. Assange, who, she said, continued to make advances the next few nights. She is repeatedly asked by male colleagues over the next week if she would like Mr. Assange to move to another dwelling and she repeatedly declines.
Mr. Assange himself testifies that Ms. Ardin invited him to sleep in her bed, that she made the first overture, that they had sex "several" times, and that she had two orgasms. They both reported that Ms. Ardin pointed to a wet spot on the sheets; that she said, "Is that you?" and that he replied, "No, it must be you."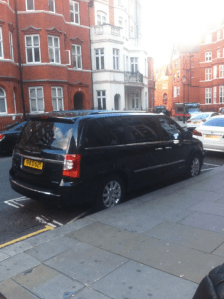 His interpretation was kind of forlorn, and you feel bad for him: "Maybe she was trying to point out how loving the sex had been."
Mr. Assange stayed at Ms. Ardin's apartment until the following Friday, and says, in the police report, that they continued to sleep in the same bed, had no further intercourse, but did have "sexual interactions."
He is told, in the interrogation, that he stands accused of deliberately breaking the condom he and Ms. Ardin used, and he replies: "That's not true."
He is asked if he checked the condom before sex and replies: "I am not in the habit of checking them [condoms] before I put them on." When asked who removed the condom he says he does not remember, but that it is "unusual for the woman to do so. " 
Tune into my blog tomorrow as we unravel the tale of CIA Julian Assange and find out the truth behind Wikileaks. Why did he leak classified information? Did he have the CIA/Illuminati approval to do so, if not, is that why he is wanted back into the US? The illuminati has tentacles that reach globally, they wouldn't need him in the US if they wanted to assassinate him. We do know that Mike Pompeo was planning an assassination on Assange. There is so much more to uncover, it's like reading a good spy novel.
Please subscribe for instant notifications of my next blog.